About Us
Welcome to East Chinese takeaway!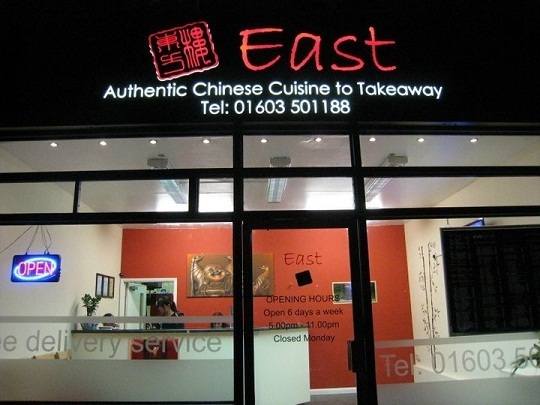 Opened in 2010 with one main objective, to serve fresh authentic Chinese cuisine to Norwich. Boasting a new and exciting menu with many exclusive dishes, as well as the old classics all expertly prepared using the best quality ingredients.
We also offer many traditional dishes made from family recipes and a range of specially imported Chinese vegetables. All of our traditional dishes are so authentic, they can be easily found and ordered in any restaurant or street food stall in China & Hong Kong!!

Offering 10% discount to students and Emergency services we've quickly become a firm favourite with students, staff at the NNUH and locals alike
We're sure that there's something to please everyone's palette and look forward to seeing you soon.
Team East